TARGETED INVESTMENTS
We acquire single-tenant operationally essential real estate across various asset types, industries, and geographies throughout the U.S. We seek long-term partnerships with our customers and we value relationships.
Acquisition Criteria
Direct SLB and
Existing Leases
Free Standing
Single Tenant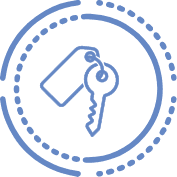 Net Lease
Structure
10+ Year
Lease Term
Sophisticated
Operator
Who We Are and What We Do
Recent Acquisition Activity
During the third quarter of 2022, Spirit completed the acquisition of 51 properties for $247.9 million, with a cash capitalization rate of 6.91%, an economic yield of 7.76% and a weighted average lease term of 14.8 years.
Of the deals we closed in the third quarter, 77% were with existing relationships. From an industry perspective, we invested in home furnishings, supercenters & clubs, car washes, dollar stores, drug stores, dealerships, health & fitness, manufacturing, distribution, flex and country club with an asset type breakdown of 49.6% retail, 46.1% industrial and 4.3% other.
The Better Being Co.
Manufacturing
Ogden, UT
Spirit acquired a Better Being manufacturing facility located in Ogden, UT during the third quarter of 2022.
Better Being is a high-growth whole-body wellness platform that develops, manufactures, markets, and distributes trusted and beneficial vitamins, supplements, minerals, and personal care products through a portfolio of differentiated brands. The company was founded in 1993 and is headquartered in Salt Lake City, UT.
BJ's Wholesale Club
Supercenters & Clubs
Lady Lake, FL
Spirit acquired a new BJ's Wholesale Club located in Lady Lake, FL during the third quarter of 2022.
BJ's is a leading warehouse club operator on the east coast of the United States. BJ's provides a curated assortment focused on perishable products, continuously refreshed general merchandise, gasoline and other ancillary services to deliver a differentiated shopping experience that is further enhanced by their omnichannel capabilities. The company operates over 200 clubs and 150 gas locations and is headquartered in Westborough, MA.