TARGETED INVESTMENTS
We acquire single-tenant operationally essential real estate across various asset types, industries, and geographies throughout the U.S. We seek long-term partnerships with our customers and we value relationships.
Acquisition Criteria
Direct SLB and
Existing Leases
Free Standing
Single Tenant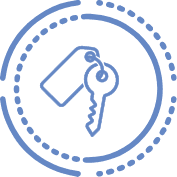 Net Lease
Structure
10+ Year
Lease Term
Sophisticated
Operator
Who We Are and What We Do
Recent Acquisition Activity
Spirit completed the acquisition of 41 properties during the first quarter of 2022 for $474.2 million, with a cash capitalization rate of 6.41%, an economic yield of 7.15% and a weighted average lease term of 13.3 years.
Of the deals we closed in the first quarter, 62% were with existing relationships. From an industry perspective, we invested in health and fitness, entertainment, car washes, home furnishings, warehouse club and supercenters, department stores, specialty retail, dollar stores, apparel, sporting goods, distribution, manufacturing, flex, data center and other with an asset type breakdown of 59.4% retail, 36.7% industrial and 3.9% other.